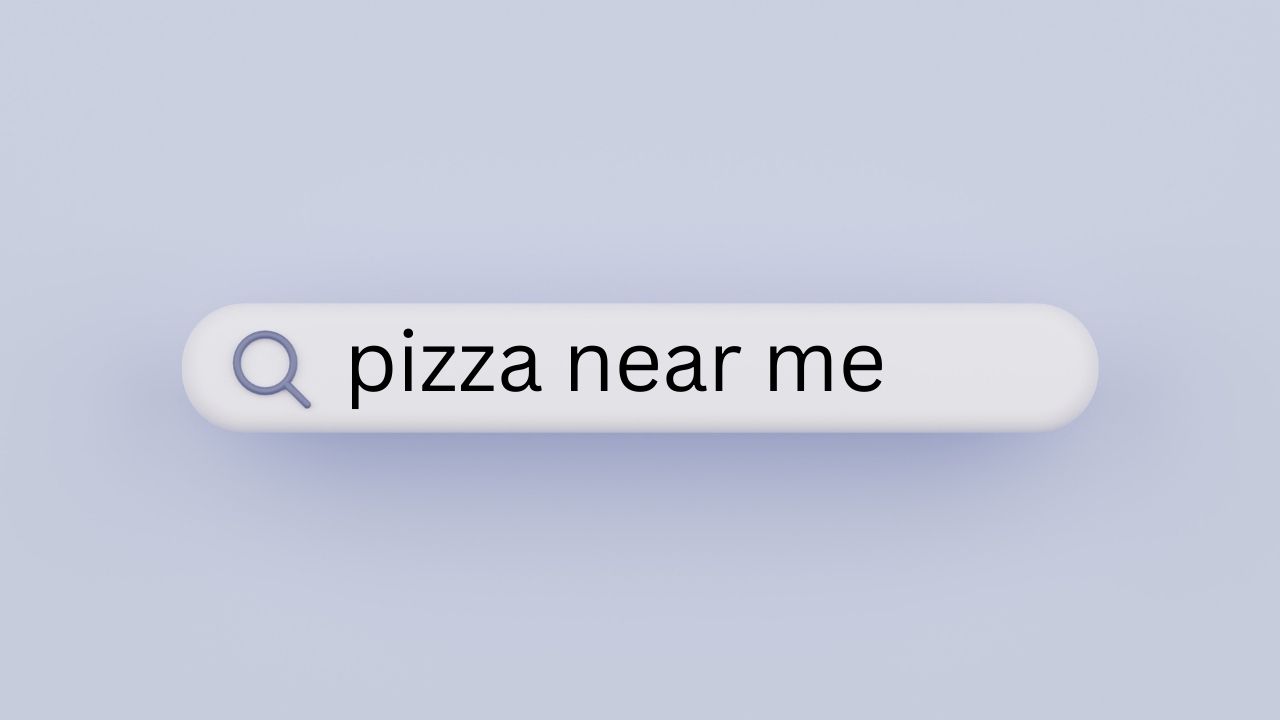 How Does SEO Help to Restaurants?
In today's digital age, many restaurants are missing out on a significant opportunity by not giving due consideration to SEO (Search Engine Optimization). As of now, approximately 85% of people turn to Google to discover new dining options. Among the most common searches are queries like "[cuisine] + restaurant near me." These searches are how the majority of potential customers stumble upon new restaurants. In contrast, traditional advertising methods like newspapers and paper coupons are gradually losing their effectiveness in reaching modern consumers.
To illustrate the tangible benefits of prioritizing SEO, let's take the case of a local pizza joint, "Roundtable Pizza." By implementing SEO strategies, we helped them secure a spot in Google's top three search results for "pizza Richmond." The results were nothing short of remarkable. Within just a year, their web traffic surged by a whopping 120%. This surge translated into a substantial increase in offline sales, demonstrating the direct correlation between online visibility and in-person footfall. Furthermore, by integrating our low-commission online ordering system into their website, Roundtable Pizza saw a significant boost in online sales.
We can help you achieve the same success as Roundtable Pizza. Let's connect and discuss how our expertise can benefit your business.
Unique SEO Strategy For Your Restaurant
Local Discovery For "Near Me" Searches
How Your Restaurant Will Benefit from SEO Services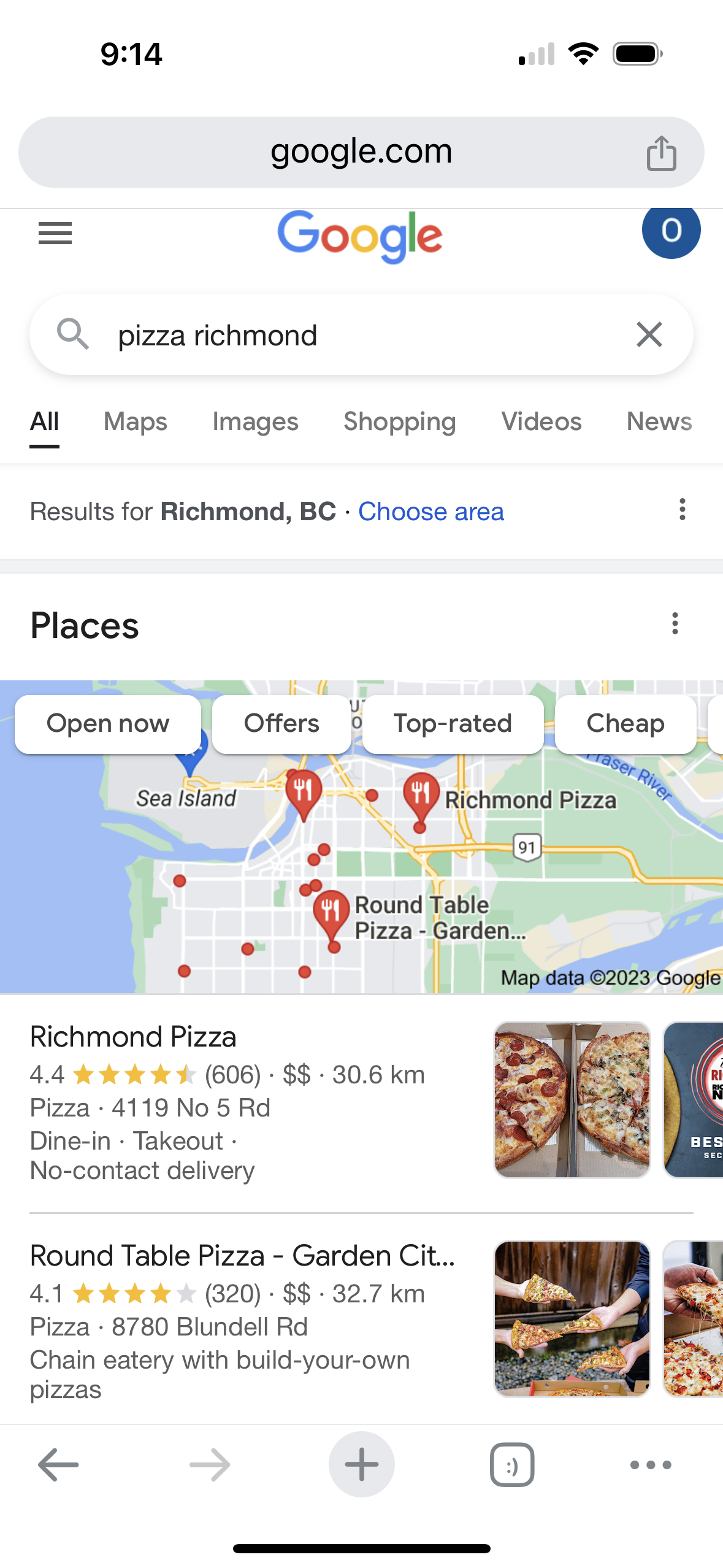 Are you wondering how restaurant SEO can make a real difference for your place? Let's break it down by exploring the tangible benefits, using a real-world example.
Consider one of our cases of "RoundTable Pizza," a local pizzeria in Richmond. When they approached us for SEO assistance, we identified key keywords that potential customers were actively searching for in their area:
"Pizza near me" (5000-10000 monthly searches in Richmond, BC)
"Richmond pizza" (3600 monthly searches)
"Pizza Richmond" (480 monthly searches)
"Pizza in Richmond BC" (110 monthly searches)
"Pizza delivery Richmond" (140 monthly searches)
Now, here's the important part: these are just a handful of the thousands of monthly searches related to pizza in the Richmond area alone. If your restaurant is not ranking prominently in Google for these types of searches, you're missing out on a substantial number of potential customers.
By implementing effective SEO strategies, we helped RoundTable Pizza dominate local search results for these keywords.
The result? A significant increase in online visibility and a surge in website traffic. But the benefits didn't stop there. Their success in SEO directly translated into more customers walking through their restaurant's doors and a substantial boost in online sales.
Ready to take your restaurant's online presence to the next level? Contact us to discuss how our SEO expertise can benefit your resturant.
What Sets MainMenus Apart Among Restaurant SEO Agencies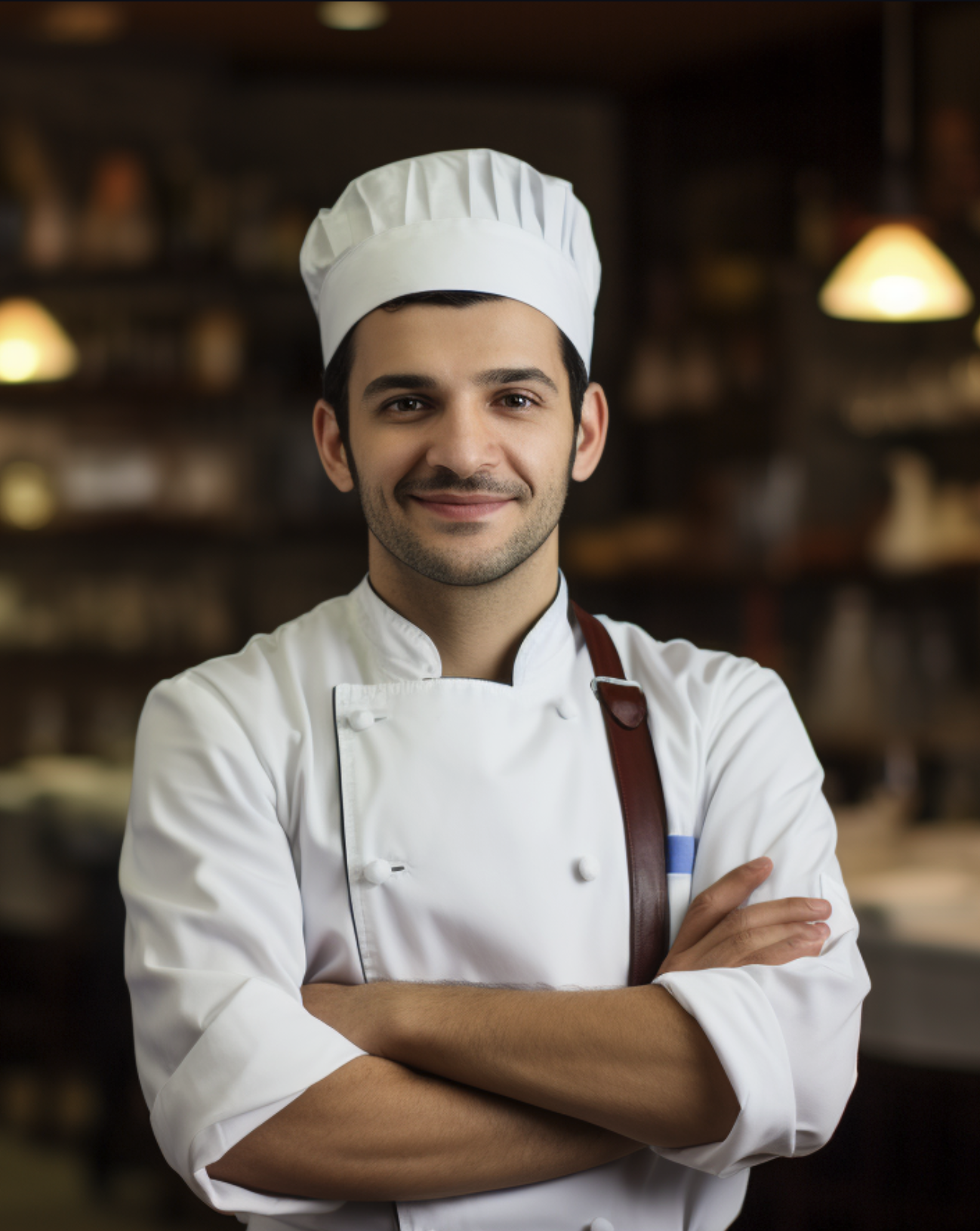 MainMenus stands out in the world of restaurant SEO for one simple reason: experience and specialization. Founded by a team of ex-restaurant chefs and SEO specialist who understand both the restaurant industry and the best digital strategies.
For the past 10 years, we've focused solely on restaurant SEO, so we know what works best. When you choose MainMenus, you're partnering with a team that speaks your language and has the expertise to boost your restaurant's online presence effectively.
Experience, specialization, and a track record of success—MainMenus is your key to attracting more customers and increasing your restaurant's sales.
Restaurant SEO vs. Standard SEO: How Do They Differ?
test test
Thanks for the submission!
We will contact you shortly