With MainMenus App, you will receive a restaurant online ordering system that is easy-to-use, secure, fully maintained, hosted, with several discounts and loyalty rewards options to offer your customers.
We will setup your online ordering system, including adding all of your menu items, service hours, delivery zones, payment options, item images, payment portals, and any other add-ons you need to make your full-service restaurant, digital.
Most websites and third-party apps charge extra to display a restaurant's complete menu online - if they offer this feature in the first place.
But with MainMenus, we can upload your restaurant's full menu for free. With a full and detailed list of dishes, as well as pictures of food and promotions, you will get more customers than ever before with our mobile ordering.
All-in-one online ordering system.
Convert your handheld devices into streamlined online ordering platforms. Accept or reject online orders, view order details, receive payment, track online sales, and more from one optimized app.
While other mobile apps pile on fees for restaurants and customers, MainMenus improves the experience by offering an all-in-one online ordering software that provides ease, efficiency, and profitability for your restaurant.
Why choose our online ordering system?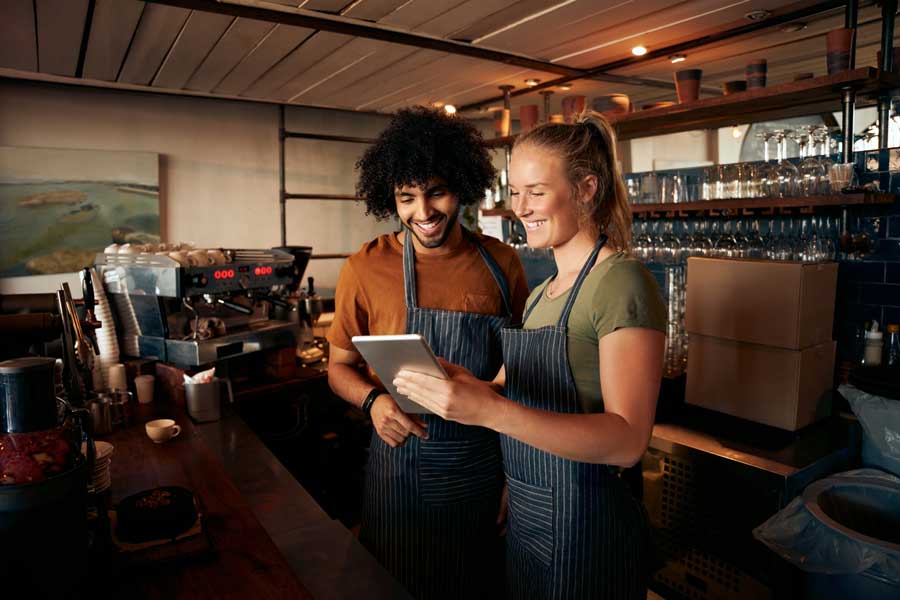 With our restaurant online ordering system, your business will be able to accept an order directly from your smartphone or tablet through our mobile app. This transforms your device into an order-receiving machine, giving you full control over incoming orders.
You can also easily view all customer requests, such as dietary restrictions, delivery instructions, add-ons, and more. We'll get you from the online order to the point of sale seamlessly.
Make your culinary creations POP! with an online menu that is fresh and fun to scroll through. There's no better way to lose business than a confusing menu with difficult navigation, subpar descriptions, and a lack of visuals.
Hungry customers are impatient. Guarantee customer satisfaction with a thoughtfully designed digital online menu.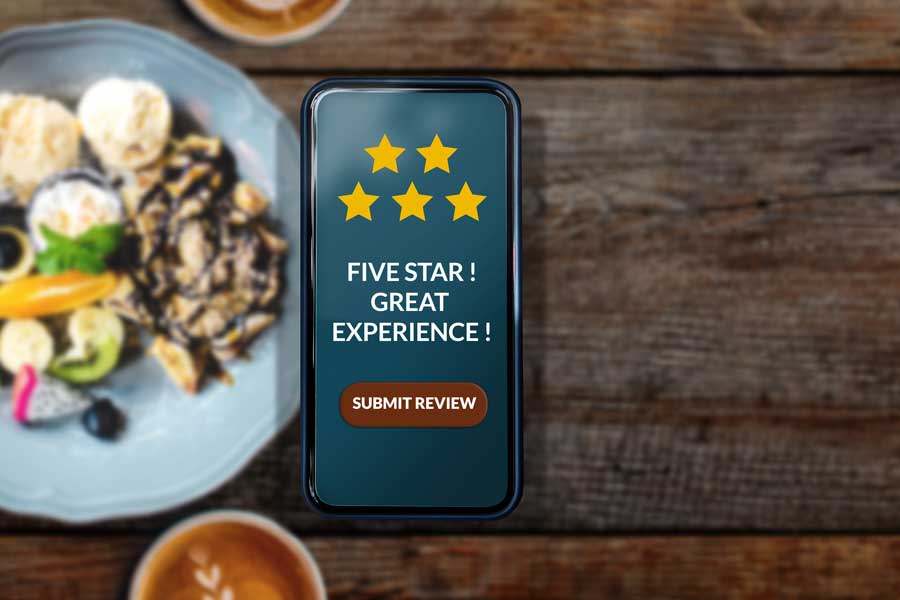 While word of mouth can get you noticed, reviews get you more customers. In this digital age, having a strong online presence is crucial for successful businesses. And in the food service industry, positive reviews are everything.
With our online ordering system, we can automate your review requests to deliver daily feedback from your customers. Get more reviews, quicker - with just a few clicks.
Friendly, Reliable Support.
Having issues with your mobile app? Need help troubleshooting an error in the online ordering system? Our team is here to help. Call 1-(672)-513-7802 to speak to one of the team members who personally built your online ordering system.
With our reliable service, restaurants can rest easy knowing they have access to support whenever they need, no matter the problem.
Customized Delivery Zones.
Want to minimize delivery costs? Optimize your restaurant online ordering system to display different delivery fees based on customer location. You can also offer pickup for all takeout orders to be more cost effective.
increase number of customers
Every restaurant needs loyal customers. Let's get you more of them. With your streamlined ordering system, takeout and delivery orders will be a breeze for your customers.
Not only does this increase customer satisfaction, but it also helps encourage return business. From new customers to loyal customers, maximize your reach with our digital restaurant management system.
Website and app that converts into customers
Need a website? No problem! We can build you a brand new one with a custom domain name, graphic design to build your brand, local SEO to rank higher than other restaurants, and ensure everything is optimized for our online ordering process.
Have a website? Amazing! We can add our app directly to your existing website, completely hassle-free. Your customers will be able to navigate your website and place an order seamlessly.
A simple search will bridge the gap between customers finding your website and placing an order through a connected online ordering system built by MainMenus.
Easy integration and menu management
Sit back, relax, and let us take care of your restaurant's ordering system. By using a cloud-based online ordering system, we can integrate your website with the MainMenus ordering platform.
Process orders and payments, increase functionality, and have an adaptive menu that is optimized for both desktop and mobile users. All from one location on your tablet or smartphone.
Have several restaurants in need of an online ordering system?
Whether you have a chain of restaurants or a few different establishments, MainMenus can be used for multiple locations to simplify your processes overall.
MainMenus App is affordable, user-friendly, and is the best platform to convert online orders into online sales. Our clients love our low monthly fees, easy integration, and intuitive features that make accepting online orders a breeze.
With simple navigation and an adaptive menu, restaurants can cater to their customers in more way than one. Not only does this help secure the point of sale, but it also keeps customers coming back for more. Easier to sign-up but even simpler to use, you won't regret choosing MainMenus App as your online ordering system.
Getting online orders sent to your restaurant directly improves the efficiency and ease of your establishment, and also enhances customer experience. Compared to other popular online ordering apps, we offer a online ordering system so the profits are yours and yours alone.
We also use data pulled directly from your restaurant to provide actionable insights which can further your business model overtime. Offer online ordering, track sales, show off your menu, advertise promotions, and make the overall flow of your restaurant easier with MainMenus.
You're just a click away from the most innovative online ordering system
available.